MC Granite Serving Concord, NC
Granite countertops enliven the look of your home, make your home modern and stylish, and add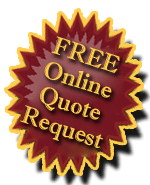 value.MC Granite Countertops serves Concord, North Carolina, with the highest level of service and quality, designing and installing custom granite countertops of all types and styles.MC Granite Countertops brings over 15 years of experience and the best tools and equipment to your countertops, so you have a beautiful look to last a lifetime.MC has helped hundreds of homeowners and business owners renovate their space with impeccable bathroom and kitchen granite countertops in Concord, North Carolina.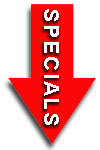 The warehouse holds over 800 granite slabs and there are over 60 granite colors to choose from, making it easy to design and install the perfect addition to your home.When it comes to kitchen or bathroom granite countertops installed in Concord, MC knows each piece is a stylish and functional addition to your home. It is important your countertops are physically attractive and long-lasting.MC Granite Countertops guarantees your countertops will look exactly as you envisioned, and they keep their beauty for years to come.
You can update your home with real granite countertops while minimizing expenses with MC's selection of discount countertops in Concord, North Carolina.
Call 704-284-8427 today to learn more and get an estimate.
Granite Specials in Concord, NC