Custom Countertops in Gastonia NC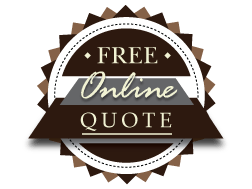 Granite has been used for centuries to bring elegance and distinction to a space, from ancient palaces to modern-day homes. MC Granite Countertops uses genuine granite to create exquisite countertops in Gastonia, North Carolina. With experienced craftsmanship and the highest-quality granite, you can add this attractive and regal look to your home.
With discount countertops available in Gastonia, you can enjoy this beautiful look without going over budget. There are many different types of granite and MC gives you over 60 colors to choose, so you can find the perfect match with your room and your style.
Your kitchen granite countertops in Gastonia can help you build a motif with traditional elegance, a chic and modern look, or an exotic Venetian or Tuscan décor. Made from solid slabs of thick stone, granite will also give you more longevity than almost any other surface.
Many homeowners and business owners design their bathroom granite countertops in Gastonia, North Carolina, to make a clean and open look using white or light-gray granite, or they create an urban and modern space with stylish black or steel gray granite.
MC will work with you to design and build custom granite countertops in Gastonia that fit your timeline, budget, fixtures, and your style. Call 704-284-8427 to schedule a free in-home estimate.
Granite Specials Gastonia, NC