Custom Kitchen Countertops in Mount Holly NC
MC Granite Countertops expertly installs granite countertops in Mount Holly, North Carolina, to make your home renovations complete.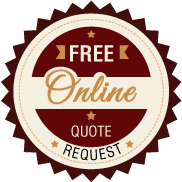 Whether you are looking for something chic and stylish, classic and elegant, or completely new and unique, you can create your own look with granite countertops.
With discount countertops available in Mount Holly, you can have the look you love without going over budget.When designing your new countertops, professional craftsmanship is as important as top-quality materials.MC Granite Countertops gives you the best of both and provides a wide selection of granite types and design options so you can get exactly the look you want.
Design your kitchen granite countertops in Mount Holly, North Carolina, according to your preferences, with a spacious island, beveled edges, under mounted sinks and more.With custom countertops in Mount Holly fitted to your needs and your style, you can build the kitchen or bathroom you always dreamed of.Granite countertops complete a lavish and luxurious look, unlike any other materials.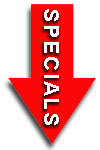 Start designing your kitchen or bathroom granite countertops in Mount Holly today and call 704-284-8427.
MC Granite Countertops will provide you with all the information you need and help you design your perfect countertops.
Granite Specials in Mount Holly, NC