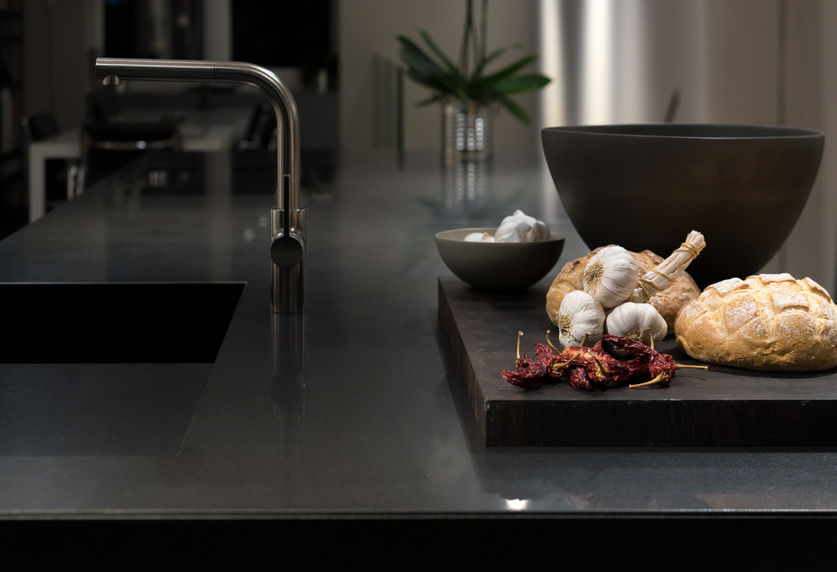 Kitchen trends are always changing, and sometimes it can be challenging to keep up with them. However, one kitchen trend that remains the same are granite countertops. Granite is durable, easy to maintain, and comes in various colors, making it the perfect natural stone to incorporate into your kitchen.
Here are some of the most common granite countertop colors for your kitchen:
White Granite Countertops
Many homeowners are reluctant to adding white countertops into their kitchen. However, a white granite countertop offers a clean, sleek look to your kitchen. Due to the composition of granite, they will never be purely white. In fact, white granite countertops will always have flecks of veins of different colors. This also makes it much easier for you to match your countertop with your other kitchen decor.
Plus, when you add a white countertop to your space, it will usually make your kitchen appear lighter and bigger. So, if you have a smaller kitchen space, it's recommended to stick with a white countertop!
Add Warmth to Your Kitchen with a Brown Granite Countertop
If your kitchen has lighter cabinetry, a brown granite countertop adds a remarkable eye-catching contrast to your kitchen. It also is an excellent option for those who have a country or rustic style home. Brown granite countertops match a lot of natural wood, and it gives off a warm feeling to the room.
Black Granite for the Kitchen
Black is a bold, eye-catching color. It's no wonder why it's one of the most popular countertop color options. If you have a light-colored kitchen, add a black countertop to create a stunning focal point in your kitchen.
Beige Countertops
Unlike a white countertop, your beige granite countertop has more shades of brown, black, or gray colors mixed in. These colors will give you more flexibility with decorating your kitchen. Get creative and mix and match with different shades of wood!
Installing a Granite Countertop in Your Kitchen
When you're choosing your new countertop, you can't go wrong with a granite countertop! To learn more about the granite countertops, you can find in our showroom, contact the professionals at MC Granite Countertops.