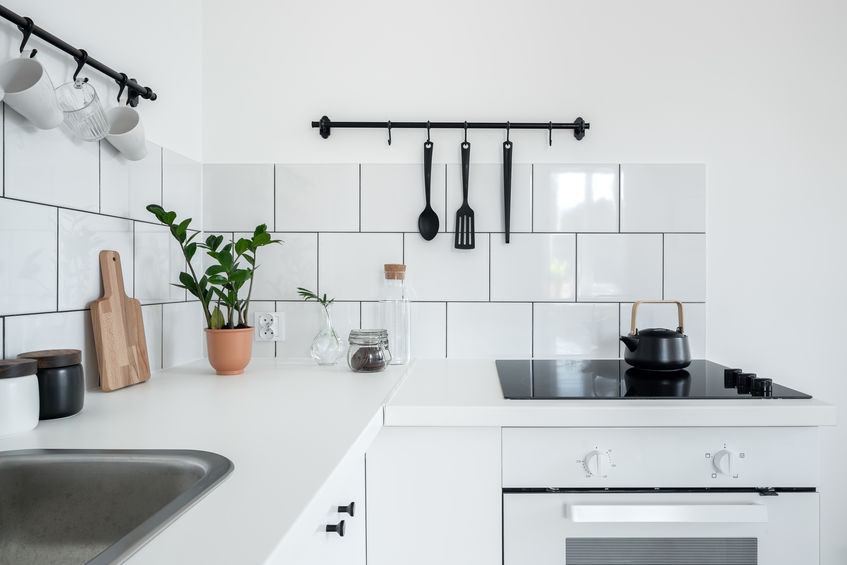 Once you have decided on the perfect stone for your kitchen or bathroom, your work isn't quite complete. Now you need to decide on a finish. You can use various finishes on your natural stone countertop, but the two most popular finishes are polished or honed.
To help you decide which finish will work best for your home, we decided to break down each of the styles for you!
What is a Polished Finished?
If you see a smooth and glossy countertop, it is likely to have a polished finish. Polished finishes are great for protecting the natural stone from spills, scratches, and stains. A polished finish is ideal for bathrooms and kitchens because they can be easily cleaned, and require less re-sealing than other finishes.
What is a Honed Finish?
Instead of a glossy finish, honed finishes are more matte. Honed countertops aren't installed as much as polished surfaces because they don't have the same natural barrier as polished stones. So, if something were to spill on your countertop, the liquid is likely to absorb more quickly. Honed countertops require a lot of maintenance and upkeep than a polished countertop. However, they still make great countertop options for your kitchens and bathrooms.
Is There a Price Difference Between the Finishes?
The price of your granite countertop can vary depending on a few factors, including availability, the rarity of colors, place of origin, patterns, and the type of finish. Homeowners often prefer a polished countertop. Therefore it is very likely to be in stock. Because polished countertops have higher availability, they tend to be cheaper than a honed granite countertop.
Which Finish is Best for Your Home?
The choice of your countertop finish depends on your personal taste. Both finishes have their pros and cons, but overall they both make excellent countertop options. If you are interested in installing a granite countertop to your home or have additional questions about the two finishes, contact MC Granite today!