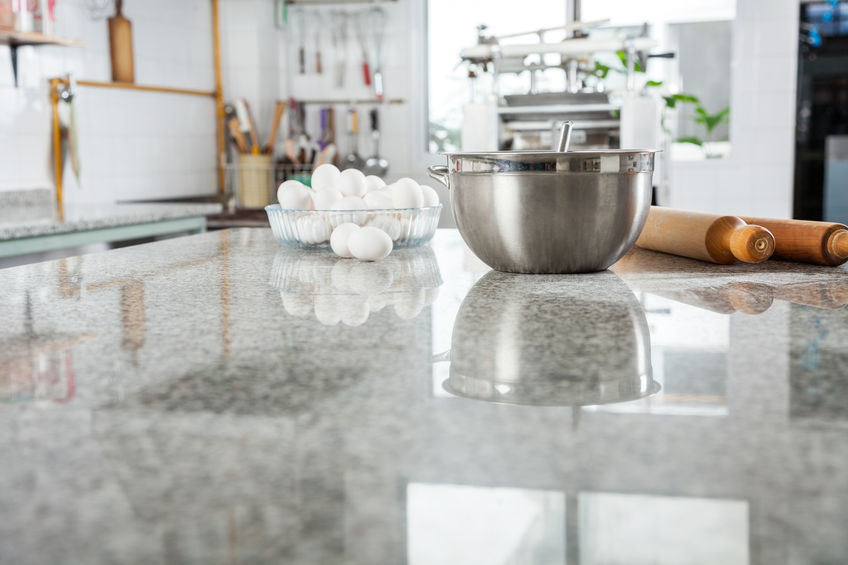 If you've made the decision to add new countertops to your home's kitchen and want something that will show you take pride in your space, there are several countertop materials to choose from.
No matter if you're looking for something that will stand up to wear and tear or something that provides your space with a bold and luxurious look, we suggest choosing from granite, quartzite and marble options to take your kitchen from average to extraordinary.
Each of these materials will be a great addition to your kitchen and will be something that will look great in your home for many years to come.
Granite
Granite is an extremely popular countertop material, as it is extremely durable and will stand up to the wear and tear that is typically seen in kitchens.
If you're one to spend a lot of time in the kitchen cooking meals or baking for your family, granite countertops are the perfect choice.
Quartzite
Quartzite is another durable countertop material and has an even greater hardness level than granite, making it one of the best long-term countertop options for your kitchen.
This material is popular for those with a more traditional kitchen with neutral colors that include white, gray, and other toned-down options.
Quartzite is also resistant to scratching, heat and dampness, making it an easy to maintain countertop material.
Marble
Marble provides homeowners with an elegant look for their kitchen and is consistently one of the top countertop choices for kitchens.
Whether you have a more traditional kitchen or something a bit more modern, marble countertops will provide a luxurious look and will match the rest of your kitchen very well.
When you're ready to add any of these countertop materials to your kitchen, give our experienced countertop team at MC Granite Countertops a call.
We take great pride in being one of the most trusted countertop companies in the Charlotte, NC area and will be happy to provide your space with countertops that will not only look great, but ones that will keep a like-new appearance for years to come.
Call us today at 704.284.8427 to learn more.