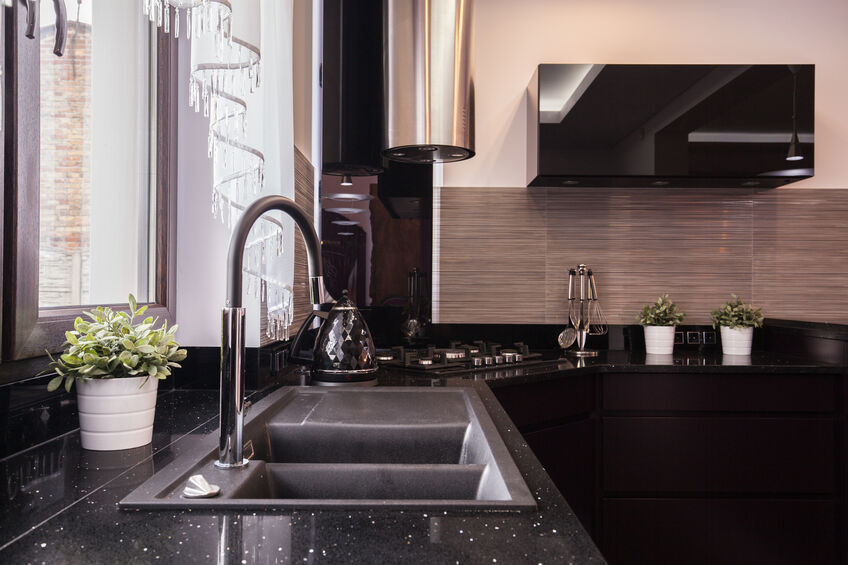 Arguably, the kitchen counter is one of the major centers of the home. It's where you host Friday night dinner parties, where the kids do their homework after school, and where you roll out the first batch of Christmas cookie dough every year. The kitchen counter will inevitably get used and abused. That is why you need to invest in something strong and durable that will last you many years to come.
Granite countertops are a great option for a home that is well lived in. This natural stone has several great features and can increase the value of your kitchen. Here are three important reasons why you should invest in a granite countertop.
Stain Resistance
A high-quality granite countertop can be resistant to stains and will not absorb liquids when sealed correctly. So, when you're sitting at your Friday night dinner party and the expressive guest, who makes a lot of hand gestures, inevitably knocks over their glass of wine, you will not have to worry about your counter being destroyed. It is important to have your granite sealed by a professional installer. MC Granite Countertops will be able to seal the granite correctly, so it maintains its beauty and stays protected from your wild dinner party guests.
Heat Resistance
Granite countertops are one of the most heat-resistant countertops you can find. They will not blister or melt when exposed to high temperatures. Placing a hot pan on a well-maintained granite counter will not cause it to crack or weaken. So, when you forget that your Christmas cookies are burning in the oven, you can quickly toss that scorching cookie sheet on your granite countertop with no guilt or shame.
Exotic Granite
Regular granite countertops already draw a lot of attention, but if you are looking for something even more unique and rare, you can invest in exotic granite. The 'exotic' category of granite features many rare colors with intricate designs you can't find anywhere else. Not all places that sell granite supply exotic styles, but MC Granite Countertops has specials on exotic granite right now. You can call for pricing at 704.284.8427. Exotic granite is the perfect way to add extra flair to your kitchen while still receiving all the regular benefits of having a granite countertop.
We spend a lot of time in our kitchens. We deserve to have lasting and quality countertops that are as unique as the people sitting around them. Each piece of granite is special and will outlast other materials in your home, making it a great investment. MC Granite Countertops offers free online quotes for all your countertop needs.